Katie sent me this paper.​1​ It actually adds an interesting twist to her story that I already published.
She reached out to me last week with her Desaturase Index test results. The test is here. Her score was around a 1.6, which is relatively good and significantly better than where I started out at 2.1. With an index that low, she was able to lose inches fairly easily with The Croissant Diet (TCD). It turns out that a tea she was drinking preceding and during her TCD experiment is a potent SCD1 suppressor! It may have set her up for success.
Here are her thoughts on the matter:
---
The Tea
Pu-erh tea is a type of fermented tea made in China. It seems that the long fermentation is what gives it the magic that supresses SCD1. I'm not trying to be an expert on tea, so I'll let Katie continue to tell the story:
---
The links, BTW, aren't adds, those are just Katie's suggestions.
The Science
The science behind the tea is actually pretty impressive. In a study where overweight adults were given Pu'ehr tea without any dietary changes, the test subjects lost a small but statistically significant amount of weight over 20 weeks.​2​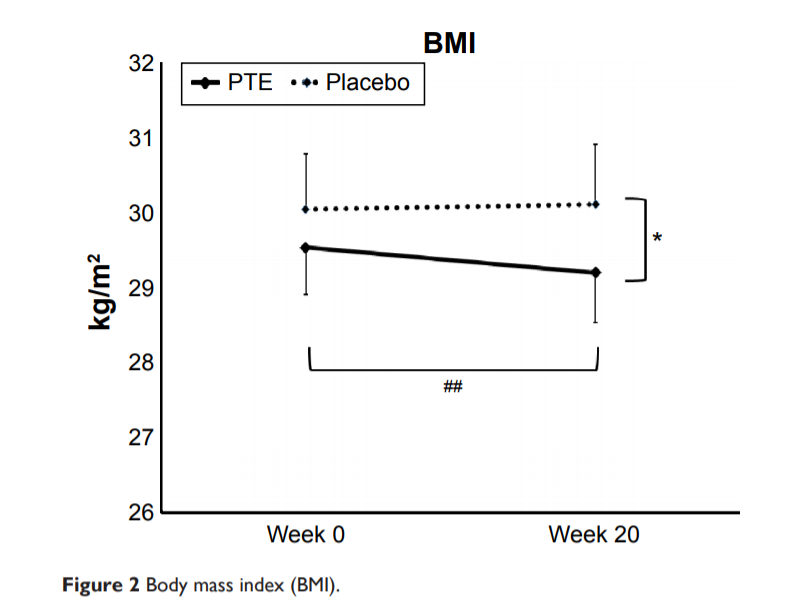 In C elegans worms, a small amount of tea extract caused a large drop in SCD gene expression (called fat6 and fat7 in c elegans) and smaller sizes of stored fat droplets.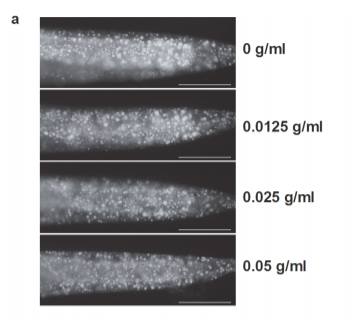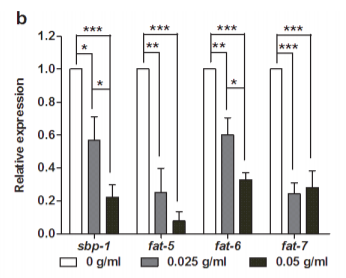 In mice, pu'erh tea actually prevented Western diet induced obesity!​3​ It suppressed a whole range of genes involved in fat synthesis and storage and increased the expression of genes involved in burning fat (b-oxidation). But it PARTICULARLY suppressed SCD1, dropping it below then levels of control mice on a normal chow diet.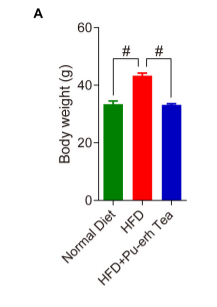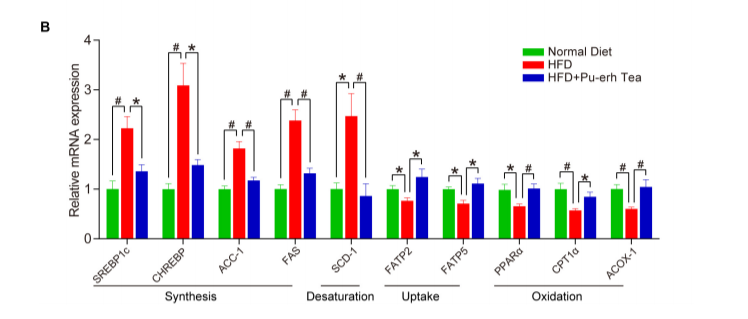 Pretty Cool Tea
In addition to causing weight loss in humans and c elegans and preventing weight gain in Western diet fed mice, the tea is also pressed into blocks and aged as long as ten years. It's the coolest tea that I know about.
I think that Katie's instinct on this right. The best way to use the ideas presented in The Croissant Diet and The SCD1 Theory of Obesity is to combine a strategy of consuming a pretty good amount of very highly saturated fat with a strategy to reduce SCD1 levels. This tea is a promising new tool in the toolbox.
---
1.

Ding Y, Zou X, Jiang X, et al. Pu-Erh Tea Down-Regulates Sterol Regulatory Element-Binding Protein and Stearyol-CoA Desaturase to Reduce Fat Storage in Caenorhaditis elegans. Yang H, ed.

PLoS ONE

. Published online February 6, 2015:e0113815. doi:

10.1371/journal.pone.0113815

2.

Jensen G, Beaman J, He Y, Guo J, Sun H. Reduction of body fat and improved lipid profile associated with daily consumption of a Puer tea extract in a hyperlipidemic population: a randomized placebo-controlled trial.

CIA

. Published online March 2016:367. doi:

10.2147/cia.s94881

3.

Huang F, Wang S, Zhao A, et al. Pu-erh Tea Regulates Fatty Acid Metabolism in Mice Under High-Fat Diet.

Front Pharmacol

. Published online February 5, 2019. doi:

10.3389/fphar.2019.00063