AKA The Ros Theory of Obesity Part2, Part 2
Introduction
In part 1, I explained that SCD1 is up-regulated in things that are fat and that in fact up-regulating SCD1 in something is sufficient to make it store fat. Insulin is trying to upregulate SCD1 while leptin down-regulates it. The mechanism by which leptin down-regulates SCD1 is by increasing fat oxidation in the mitochondria which drives ROS production, which leads to uncoupling proteins being expressed which allows you to burn off excess calories as heat. We also saw that weight loss trials using an injected form of leptins failed to cause weight loss in Americans.
In part 2, we're going to take closer look at how SCD1 is regulated. A small amount of mitochondrial ROS actually increases SCD1 because a little ROS is the signal that glucose is being burned and when fat is made from glucose it has to be somewhat desaturated to maintain membrane fluidity. If your body fat is high enough in PUFA, the small amount of ROS produced by your mitochondria looks to the cell like glucose oxidation, so SCD1 gets up-regulated even while fat is burned! This leads to less saturation, which drives less ROS, which upregulates SCD1 even further – a vicious cycle of unsaturation leading to the obese physioogy.
Then we're going to look at how you can test your SCD1 levels, a variety of supplements you can use to lower it and I'll introduce a natural inhibitor of it.
Part 3 looks at how dietary monounsaturated fat (MUFA) fits in.
A Little ROS Increases SCD1. A Lot of ROS Decreases it.
Buried on page 11 of this great paper, is a graph that shows that a small burst of ROS dramatically increases SCD1 expression.​1​ It takes a LARGE increase in ROS to suppress SCD1 production.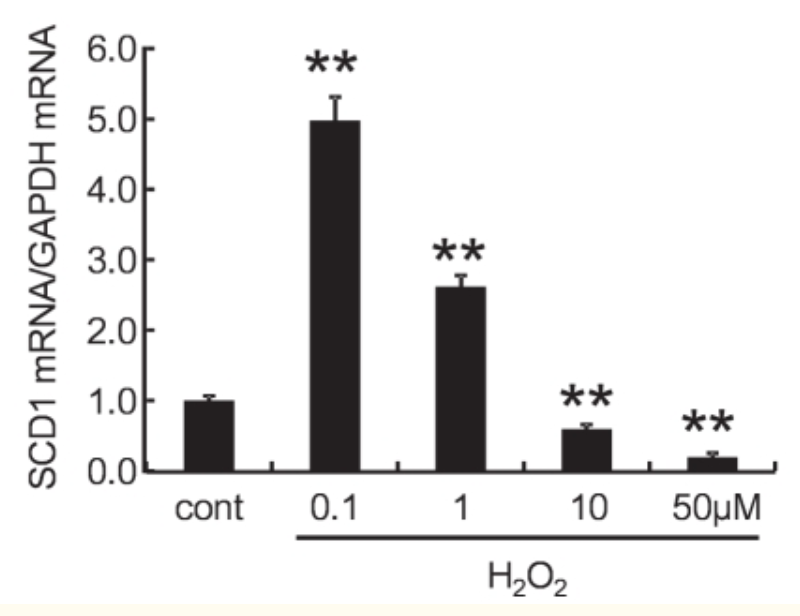 This is biologically appropriate. When glucose is being burned, a small amount of ROS is produced from cytosolic NADH produced during glycolysis.​2​ A person living on a high starch diet – white rice – has to produce some SCD1. They need body fat for building cell membranes, fatty tissues, etc. They have to make this from starch and a certain amount of MUFA is required in that case for proper membrane fluidity.
When sufficiently saturated stored body fat is being burned at the request of leptin, lots of ROS is produced and SCD1 is inhibited, initiating the cycle of leptin induced thermogenesis. BUT! If that stored body fat has enough PUFA in it, ROS production will be insufficient to drive enough ROS production to shut down SCD1 and in fact SCD1 will be increased!
Burning PUFA in the mitochondria looks to the rest of the cell as if the mitochondria is burning glucose. The level of ROS production is a signal from the mitochondria to the rest of the cell to tell the nucleus in which phase of the Randle cycle its in – whether it's burning fat or glucose – so that the nucleus can respond appropriately. The cell does the appropriate thing in the context of a small increase in ROS production: it increases SCD1. Except that in this case the stored fat is already highly unsaturated. More SCD1 is produced and the fat gets even more unsaturated.
This is a positive feedback loop going in the wrong direction!! This loop is unsaturation leading to more unsaturation leading to a pathological inability to up-regulate thermogenesis in response to leptin.
The Western Diet and The Post Obese
This is a really stunning paper published in January.​3​ The authors used a synthetic drug called alpha-naphthoflavone (aNF) to disable the "aryl hydrocarbon receptor". This has a number of effects but one of them is dramatically reducing the production of SCD1. aNF was able to prevent obesity in mice caused by a "Western" diet.
A Western diet, as defined by obesity researchers, is one than combines starch, sugar, lard and soybean oil. It is typically a "high fat" diet, getting 45-70% of its calories from fat. It is said to be high in saturated fat, but I differ on this point. American lard is high in both polyunsaturated and monounsaturated fat.
These are the diets used in this study as the Western and control diets: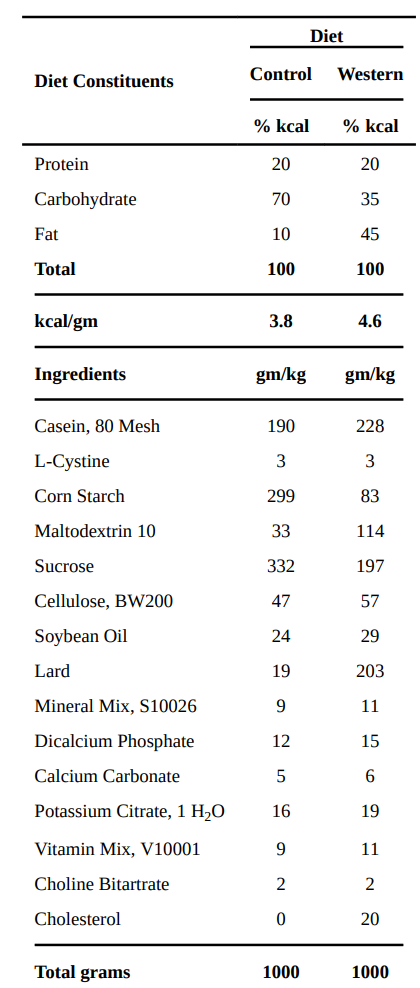 A friend just sent me samples of porkfat they had tested. The ratios of fat in it were 32% Saturated, 45% monounsaturated and 16% polyunsaturated. My guess is that this is pretty close to average for american pork. With that assumption, this diet comes out to around 9-10% of calories as PUFA, 19% of calories as MUFA and 13% of calories as Saturated Fat. It's a very unsaturated blend! As I've already written, this is plenty of polyunsaturated fat to fatten up susceptible mice.
Conversely, a mixed diet of starch and highly saturated fat causes leanness in mice.
OK, let's look at the study results.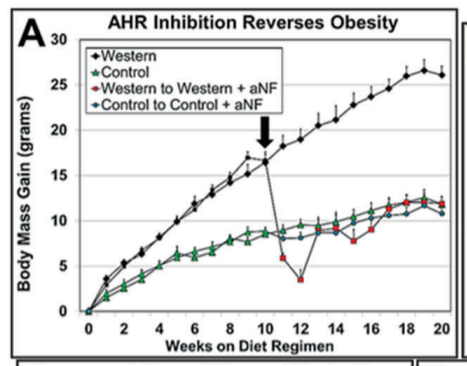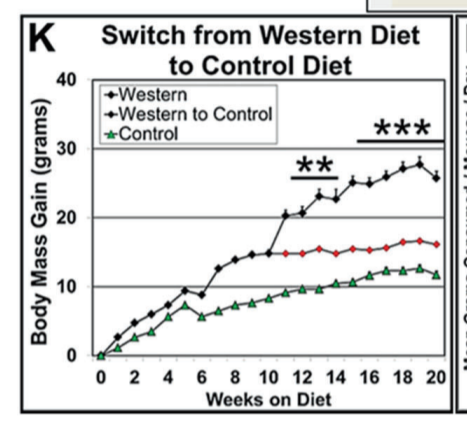 In graph A, you have two groups of mice – one is on the control low fat diet, the other is on the Western diet. The Western diet mice get fat. Then after 10 weeks, half of the mice on the Western diet are given a pharmaceutical that reduces their SCD1 production to almost nothing. Immediately they break out of the positive feedback loop and become lean! Mice have a much higher metabolic rate than humans so the change happens very quickly.
In graph K a very similar experiment is done except once the mice are fat some of them are switched back to the low fat control diet. Switching the mice over to the control diet prevents further weight gain from the Western diet but those mice never return to the lean state. They are post obese!
Their SCD1 levels remain elevated after the dietary switch. They are locked in a positive feedback loop of unsaturation leaving them with an inability to do leptin induced thermogenesis.
I Am Post Obese
I resemble the post obese mice in a lot of ways. My body temperature is low – typically around 97.2. I've lost a lot of weight by increasing the amount of saturated fat I eat and reducing minimizing dietary MUFA and PUFA. I have to be very vigilant, though. If I was strict I'm sure I could stearic acid macro-dose myself to a much lower weight. But with a post obese metabolism I know that as soon as my control weakens the pounds will begin to slip back on. I am certainly not rapidly returning to a lean state without concerted effort like the mice who had their SCD1 levels pharmacologically lowered did.
I decided to test the hypothesis that like the post obese mice I have an elevated expression of SCD1. The ratio of oleic acid to stearic acid in your tissues is a fairly reliable indicator of SCD1 levels. Researchers call this ratio the Desturase Index. A high ratio is an indicator of high SCD1 levels. Dietarily, I have been maximizing my stearic acid intake and minimizing my oleic acid intake for well over a year now, so my body has had plenty of stearic acid to store.
If you're struggling to lose weight I suggest you take the same test to see where you fall.
| | | | |
| --- | --- | --- | --- |
| | Oleic Acid | Stearic Acid | Desaturase Index |
| Me | 23.2 | 10.8 | 2.1 |
| China Health Study | 14.4 | 15.5 | 0.9 |
| Nathan, a Lean American | 21.6 | 13.3 | 1.6 |
Clearly my fat cells have been busy converting all of that stearic acid I've been eating into oleic acid. I am trapped on the wrong side of the mountain!
The test shows the desaturase of your red blood cells, so it won't be reflective of your stored fat but it's an easy and relatively affordable test to do, results are fast and I think comparing yourself to myself, Nathan and the Chinese will give you a reasonable guess as to your desaturase activity. It shows a lot more info than just these two numbers. You can calculate your desaturase index by dividing your Oleic(18:1n9) by your Stearic(18:0).
One comparison in the table is to an average mostly-starch-eating rural Chinese person taken in the early 1980's as reported in "Diet, Life-style and Mortality in China", colloquially known as "The China Health Study". As you can see, starch eaters have very saturated fat. I've seen the same thing in my pigs. A high starch diet makes their fat very firm, which is the basis of Firebrand Meats Low-PUFA pork.

The other comparison is to Nathan Owens, an American who is lean, 14-16% body fat and who follows a diet of "Carnivore, mostly Costco prime beef, some lamb, fish, eggs, cheese, and dark chocolate". He had done the same blood test and posted his results on Twitter. As you can see, his desaturase index is a lot lower than mine, although not nearly as low as the Chinese.
Nutritional Factors affecting SCD1
SCD1 is up-regulated by dietary carbohydrate, both directly and as a response to insulin. This is biologically appropriate. A person living on starch needs to create saturated fat by De Novo Lipogenesis to create cell membranes, etc. These cell membranes require a certain amount of fluidity. Saturated fat is a solid wax at body temperature and so a certain percentage of our body fat has to be monounsaturated.
Sugar up-regulates SCD1 much more dramatically than starch. In the previous post we saw that mice on a very low fat, high sugar diet up-regulated SCD1 by almost tenfold!
Unsaturates
Full disclosure! The product links that follow are sponsored links. If you click on them and buy products it helps Fire In A Bottle bring you more of what is hopefully insight. I looked at a lot of different product lines and Life Extension and Super Smart were the ones that impressed me the most. They both have great lineups. I like the Life Extension AMPK activator that combines g pentaphyllum with hesperidin. If you combined that product with the berberine you'll have an herbal triple threat. On the other hand, super smart has pure hesperidin, which might be interesting to try on its own since it's the one that directly activates ERK1/2.
All unsaturated fats lower SCD1 production, polyunsaturated fat more than monounsaturated fat. This makes sense biologically. For instance, Native Americans used a lot of bear fat (much more about this in a later post, check back). Bear fat can be relatively high in the polyunsaturated linoleic acid, similar to corn-fed lard. So if a native person is eating bear grease, SCD1 will be lowered to create an overall relatively saturated blend of body fat. The same thing is true of monounsaturated fats to a lesser degree.
But there are a number of unsaturated fats that inhibit SCD1 much more specifically and to a far greater degree.
Palmitoleic Acid
Thanks to Amber O'Hearn for turning me on to this one! She is working on a follow up post over at her blog mostly-fat.com.
Palmitoleic acid is an omega-7 monounsaturated fat that is the end product of the reaction of SCD1 with the saturated, 16 carbon palmitic acid. Like with so many enzymes in biochemical systems, SCD1 is inhibited by its own end-product. Generally this is referred to as end product inhibition. It is the cell's way of saying, "Thank you, enzyme. You've done enough already." A study in obese sheep showed that supplementation with 10mg/kg of body weight – the equivalent of 900 mg per day in a 200 lb human – prevented 77% of weight gain. Beef is an excellent source of palmitoleic acid, an 8 Oz ground beef patty has 1300 mg after cooking, according to the USDA.
If you want to use palmitoleic acid as a supplement, I recommend the more concentrated supplements purified from fish oil. Sea Buckthorn oil is often sold as a palmitoleic acid supplement. The berry has a lot of palmitoleic acid but is often mixed with the seed oil which is very high in linoleic acid. Additionally, Sea Buckthorn oil packs in a pharmaceutical equivalent amount of anti-oxidants, which will interfere with ROS signalling.
CLA
Conjugated Linoleic Acid (CLA) only differs from linoleic acid in the one of the two double bonds in the trans configuration. CLA is found in animal sources and is particularly high in grassfed dairy products. CLA supplemented at 0.5% of the total diet – the equivalent of 3 grams (3000 mg) per day in 200 lb humans – has been shown to reduce SCD1 expression by 45% in the liver of mice on a fat free diet and by 75% in the livers of mice with a 5% corn oil diet.​4​ It was also shown to elicit an impressive reduction in SCD1 levels in human liver cells.​5​ The CLA levels of full fat dairy products may go a long way towards explaining why full fat dairy products are associated with a reduction in obesity and diabetes rates.​6​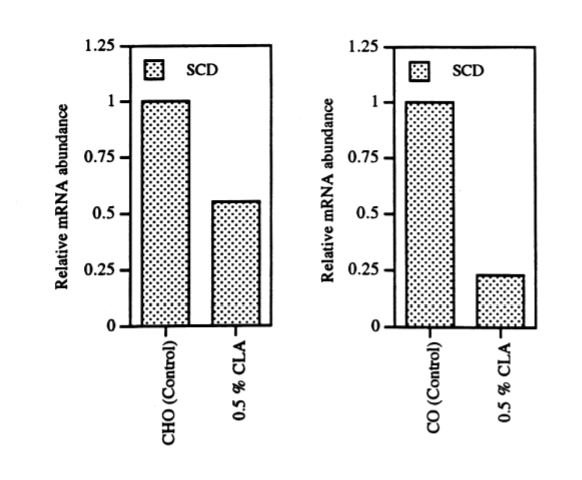 EPA and DHA
Fish oil is a combination of the long chain Omega-3 fats EPA and DHA, among others. It has shown an impressive reduction of SCD1 levels at a level of around 3 grams per day for a 200 lb human.​7​
Considering The Scenarios
A good theory of obesity should be able to explain all of the scenarios we see in the world. Now we've seen the science behind what SCD1 can do and the dietary factors that control its expression. Here is my summary of different scenarios of leaning and fattening diets and how SCD1 ties them altogether.
The high starch, very low fat diet from birth leads to leanness. A person living off of starch needs to produce some SCD1. They create body fat from starch by de novo lipogenesis, which only creates saturated fat. Saturated fat has a very high melting point and you cannot build cell membranes with proper fluidity, for instance, without a certain proportion of monounsaturated fats.
On the other hand, we know that a person living in China, eating a lifetime of starch has body fat that is quite saturated. The system regulates itself quite well. If a starch eating person packs on fat through feasting, etc, the increase in leptin drives an increase in fat oxidation which drives an increase in ROS which induces thermogenesis and the extra calories will be burned off.
The fat Native American living solely on maple sugar, living an ancestral lifestyle in 1770. Someone on a very low fat, high sugar diet has dramatically increased SCD1 expression – perhaps five to ten times higher than a starch eater. With that much SCD1, fat will be stored with a very low ratio of saturated fat to monounsaturated fat. When they gain weight and leptin tries to signal, they will fail to do leptin induced thermogenesis and become fat.
The lean hunter. A human hunter eating woolly mammoths or ruminants on the plains will not be doing De Novo Lipogenesis. Their body fat will come from their diet. It will be relatively saturated when ingested. The hunter will produce insulin when protein and fat are consumed together, which will stimulate SCD1. However, ruminant and mammoth fat also contain specific repressors of SCD1 activation such as palmitoleic acid, CLA, arachidonic acid and long chain Omega 3 and 6 fats, all of which are effective at suppressing SCD1. SCD1 levels will be very low, dietary fat will be stored as is. The person will be able to do leptin induced thermogenesis and remain lean.
The thin Parisian from 1970. A person living in a dairy culture that combines starch with butter is a blend of the starch eating person and the hunter. This person's total response to SCD1 up-regulation from insulin plus carbohydrate will fall between those two. Their stored body fat will come mainly from dietary sources, the highly saturated butterfat. Pastured butter is a particularly potent source of CLA. The CLA will inhibit SCD1 up-regulation. The person's bodyfat will remain saturated. They will be able to do leptin-induced thermogenesis and will remain lean.
That brings us to the modern fat American, combining starch with soybean oil. Paradoxically, the soybean oil and starch eating American has a lowered overall pressure to up-regulate SCD1 compared to the dairy eating person due to the SCD1 suppressing effect of polyunsaturated fat in the soybean oil. However, the specific fatty down-regulators of SCD1 – CLA, palmitoleic acid, arachidonic acid and others – are much more powerful down-regulators of SCD1 and soybean oil doesn't have them. That's problem number one.
Problem number two is that stored linoleic acid will start to cause a pathological inability to drive ROS production when cells switch from burning glucose to burning fat. ROS production in the mitochondria is the signal to the rest of the cell as to whether it is burning fat or glucose. A small amount of ROS tells the cell it's burning glucose and SCD1 should be upregulated. A large amount of ROS tells the cell that fat is being burned it they should down-regulate SCD1.
When the stored body fat becomes high enough in polyunsaturated fat, in response to leptin the cell will increase fat oxidation which will drive a LITTLE ROS production. The cell will increase SCD1 in response. The metabolism is now broken. Leptin is doing the exact opposite of what it is supposed to do, leading to a positive feedback loop of unsaturation which leaves you with a post-obese physiology, even if you lose weight. This explains why very low fat, high starch diets haven't proven effective for weight loss even though people on a very low fat, high starch diet their whole life remain lean. The post obese on a low fat diet are upregulating SCD1 when they burining dietary carbohydrate AND when they are burning stored fat. They can't saturate their body fat from the starch because SCD1 is always present in high amounts.
They are stuck. They can't do leptin induced thermogenesis. Their body temperature drops. They become fat. This is backed by the fact that when we look at the bodyfat of morbidly obese Americans, we see the trifecta: high PUFA, high MUFA and high SCD1.
High amounts of sugar probably aren't helping Americans, either. Yet at the same time, the Parisian in the 70s also had very high sugar consumption. The French love jam and desert and Orangina. But the CLA in the croissants and fancy cheese apparently won the day.
Herbal Therapies
After you've fixed your diet by removing the vast here are a variety of herbs that can lower SCD1 activity that work by stimulating the MAPK and AMPK pathways. Yes, AMPK and MAPK different, I'm sorry.
Metformin
Metformin is a well known diabetes drug. It seems to have many modes of action, one of which is lowering SCD1.​8​ When SCD1 is lowered, liver cells store less fat.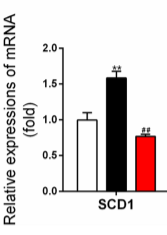 Of course you need a prescription to get Metformin…
Berberine
Berberine is a Chinese herb Known for helping with fatty liver disease. Berberine is available without a prescription and inhibits SCD1 expression nearly as strongly as metformin! The paper is by the same team who did the Metformin experiment. ​9​ They repeated the same experiment in the same cell line with the same result. The only difference is that in this case they gave the cells fat to eat instead of glucose.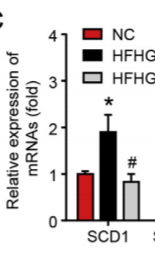 Berberine and CLA May Make a Potent Combo
G. pentaphyllum
G. pentaphyllum is another Chinese herb that, like berberine and metformin, seems to suppress SCD1 via the AMPK pathway.​10​ It has shown an impressive ability to prevent Western diet induced fat gain in the same mouse strain used in many of these studies. It has also been shown to reduce PPAR gamma levels, which is a direct up-regulator of SCD1 levels.

Hesperidin
Hesperidin, a citrus extract, actually stimulates the exact same ERK1/2/MAPK signalling pathway that leptin does in leading to lowered SCD1 expression.​11​ Hesperidin also upregulates Nrf2 and HO-1.​12,13​ Nrf2 suppresses SCD1 expression and HO-1 increases uncoupling proteins which lead to thermogenesis.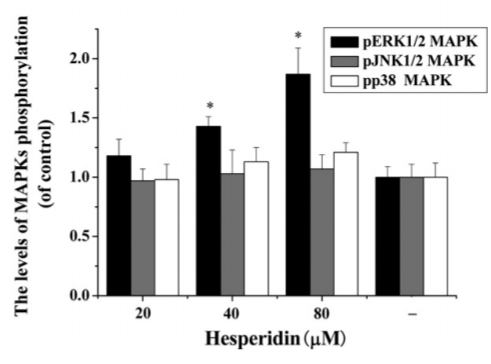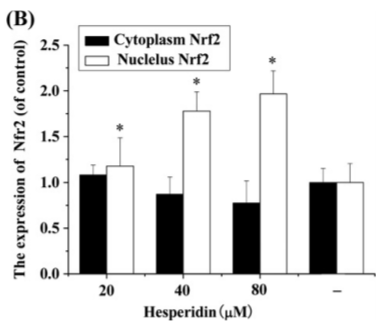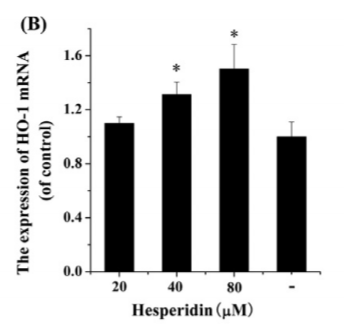 A Natural Inhibitor
If you look at old pig feeding studies a funny thing starts to pop up. My 1951 copy of Morrison's Feeds and Feeding reports, "When pigs are fed soybeans or peanuts, the fact that cottonseed meal tends to make hard fat may be of distinct advantage in counterracting the effect of feeds, such as soybeans and peanuts, which produce soft pork." To which I always thought, "What?! Why would cottonseed meal produce hard fat? In 1951 the cottonseed meal still would've had a fat content of around 8% after oil extraction, most of which should be polyunsaturated." Cottonseed meal SHOULD make soft pork, but it does the opposite. How is this possible?
It turns out that cottonseed oil contains a fat known as a cyclopropene fat. Sterculic acid, named after the tree Sterculia Foetida, also known as the Bastard Poon tree (I can't make this up), is an 18 carbon length fat with a three carbon ring structure in the 9th position. Apparently, this ring structure – at the exact location where SCD1 is trying to desaturate – really sticks to SCD1 and gums up the works. Sterculia Foetida oil is around 70% sterculic acid. I recently had some imported and started taking a teaspoon full (4 grams) per day to see what would happen.
Of course I was concerned about safety. I wasn't overly concerned because Sterculia nuts – which are around 50% oil by weight – are a traditional human food around the world. On the other hand, there is a study showing that mice lacking SCD1 who lack a functional LDL receptor have increased atherosclerosis and increased inflammatory markers, including an increase in IL-6. In addition, mice lacking SCD1 can develop a very bad skin condition presumably due to lack of sufficient oleic acid and have been shown to have increased ER stress.
I reasoned that mice lacking a functional cholesterol receptor is a very artificial model, but I also made sure to track my inflammatory markers. I also figured that since my body is CLEARLY full of oleic acid I won't be getting into a deficit of it anytime soon! Also, a diet including butter, beef fat, low-PUFA pork and cocoa butter should provide a pretty fair amount of oleic acid. And I can always just stop taking it.
So I started taking it! My body temperature, which was typically around 97.0-97.2 in the days leading up to the experiment, normalized in about 5 days. I was so excited I took a picture of the thermometer at 98.6. I was doing leptin induced thermogenesis! I also have a metabolic testing device. Before I started taking the oil my resting energy expenditure (sitting on the couch) was around 2200 calories per day. A week later my heart rate – in the same position with the same heart rate – was over 2600 calories per day. I was doing leptin induced thermogenesis!! Another friend tried it and overnight she went from having a body temperature of around 97 to 98.7! A thrid friend saw a rise in body temperature after taking it for close to a month.
It's too early to tell if this will lead to a weight loss miracle for me, although early results are promising. The scale is inching in the right direction and my waistline is decreasing. I expect this to work the way it did for Emmy. Small weight loss at first which will accelerate as my stored MUFA is slowly replaced by my mostly saturated dietary fat.
After two weeks on the oil, my inflammatory markers actually WERE up. Before the experiment, my C-Reactive Protein was 0.89, my TNF-alpha was 0.8 and my IL-6 was 0.7. Two weeks in they were at 3.04, 1.5 and 2.5, respectively. Am I worried about this? Not really. None of those numbers are cause for alarm, they're fairly normal. My markers basically went from very low to high-average. If this helps me to fix my metabolism, I think it's well worth dealing with short term mildly elevated inflammatory markers. Might I be worried about taking the SCD1 inhibitor if my inflammatory markers were very high to start? I might be.
You can always get your inflammation numbers tested with help from ownyourlabs.com, thanks to the great work of Dave Feldman and Siobhan Huggins.
In most studies, SCD1 inhibition has been shown to lower blood glucose but not in all. I haven't seen a big change in mine.
Based on all of this I'm very excited to announce that I am having a small amount more oil imported and bottled and will be offering sterculia oil as a supplement. This is the first time SO will be available in the US, to my knowledge. A four ounce bottle should last 28 days at the recommended dose of 4 grams per day and will cost $39.99. There is a good chance that it will work at amounts as low as only 1 gram per day, but I've never tried it. It should begin to ship in January.
There have been several rodent studies on sterculia oil (SO). In mice lacking leptin, SO improved glucose tolerance but no effect on fat mass.​14​ The mice in that study were fed AIN-93G, a rodent diet consisting of purified corn starch, corn sugar, table sugar, casein and soybean oil, a perfect diet for fattening something up. Linoleic acid is about 8-9% of calories, the Goldilocks amount for fattening.
In obesity prone rats fed the same diet, sterculic oil improved glucose tolerance, decreased fasting blood glucose and reduced intra-abdominal fat mass.​15​ Still, the rats fed PUFA in addition to the SCD1 inhibitor were fat, showing that dietary linoleic acid can overwhelm the effects of inhibiting SCD1.
My favorite rodent study just came out in March of this year. The fed regular lab rats a standard, very low-fat, low-PUFA "chow" diet or the same diet with 30% pure fructose in their drinking water. Rats apparently love fructose water and massively increase caloric intake on it and become obese. The same rats, supplemented with 0.4% sterculia oil (SO) – the equivalent of 3 grams/day for a 200 lb adult – still have massively increased caloric intake and gain more fat compared to rats given regular water, but visceral fat gain is hugely reduced compared to rats given fructose with no SO.
| | | | |
| --- | --- | --- | --- |
| | Low Fat Diet (LF) | LF + Fructose (LFF) | LFF + Sterculia Oil |
| Calories | 402 | 757 | 705 |
| Fasting BG | 122 | 184 | 117 |
| Triglycerides | 97 | 203 | 65 |
| Insulin | 2.4 | 3.5 | 2.7 |
| Visceral Adipose Tissue | 3.2 | 5.4 | 3.9 |
Sterculia oil dramatically lowers fasting blood glucose, triglycerides, insulin and visceral adipose issue when rats are given 30% fructose in their drinking water.
Conclusion
Insulin and leptin are in a long term battle over the saturation level of your body fat. They do this by regulating the gene expression of Stearoyl-CoA desaturase, which turns saturated fats into monounsaturated fats. Insulin directly upregulates SCD1. Leptin acts by increasing fat oxidation in the mitochondria which drives ROS production. Very high levels of ROS increase Nrf2 activity and stimulate the ERK1/2 MAPK pathway, both of which down-regulate SCD1. This leads to your fat becoming more saturated which increases ROS production, setting in motion a positive feedback loop resulting in increased levels of thermogenic uncoupling proteins which allow you to burn off stored fat as heat.
If stored body fat becomes too unsaturated, either by ingestion of polyunsaturated fats (PUFA) or by constitutive up-regulation of SCD1 from – for instance – consuming an all maple sugar diet, this sets up a positive feedback loop in the opposite direction. Unsaturated fat produces less ROS and so the response to a leptin induced increase in oxidation is to increase SCD1. This leads to ever decreasing saturated fat levels and constantly up-regulated SCD1 resulting in a post obese physiology.
Strategies to fix this problem include eliminating all dietary unsaturated fats to the extent possible by replacing all sources of fat with dairy, beef suet, cocoa butter or stearic acid enhanced butteroil. This includes avoiding relatively unsaturated sources of fat such as nuts, avocados, olive oil, chicken fat and even most pork fat unless it is Low-PUFA pork. Certain polyunsaturated fats have the effect of dramatically reducing SCD, as do several herbal supplements. Sterculia oil is a natural inhibitor of SCD1 that seems to have a good safety profile and is a traditionally consumed human food.
---
---
1.

Matsui H, Yokoyama T, Sekiguchi K, et al. Stearoyl-CoA Desaturase-1 (SCD1) Augments Saturated Fatty Acid-Induced Lipid Accumulation and Inhibits Apoptosis in Cardiac Myocytes. Stadler K, ed.

PLoS ONE

. Published online March 8, 2012:e33283. doi:

10.1371/journal.pone.0033283

3.

Rojas IY, Moyer BJ, Ringelberg CS, Tomlinson CR. Reversal of obesity and liver steatosis in mice via inhibition of aryl hydrocarbon receptor and altered gene expression of CYP1B1, PPARα, SCD1, and osteopontin.

Int J Obes

. Published online January 7, 2020:948-963. doi:

10.1038/s41366-019-0512-z

4.

Lee KN, Pariza MW, Ntambi JM. Conjugated Linoleic Acid Decreases Hepatic Stearoyl-CoA Desaturase mRNA Expression.

Biochemical and Biophysical Research Communications

. Published online July 1998:817-821. doi:

10.1006/bbrc.1998.8994

5.

Choi Y, Park Y, Pariza MW, Ntambi JM. Regulation of Stearoyl-CoA Desaturase Activity by the trans-10,cis-12 Isomer of Conjugated Linoleic Acid in HepG2 Cells.

Biochemical and Biophysical Research Communications

. Published online June 2001:689-693. doi:

10.1006/bbrc.2001.5036

6.

Kratz M, Baars T, Guyenet S. The relationship between high-fat dairy consumption and obesity, cardiovascular, and metabolic disease.

Eur J Nutr

. Published online July 19, 2012:1-24. doi:

10.1007/s00394-012-0418-1

7.

Rossmeisl M, Medrikova D, van Schothorst EM, et al. Omega-3 phospholipids from fish suppress hepatic steatosis by integrated inhibition of biosynthetic pathways in dietary obese mice.

Biochimica et Biophysica Acta (BBA) – Molecular and Cell Biology of Lipids

. Published online February 2014:267-278. doi:

10.1016/j.bbalip.2013.11.010

8.

Zhu X, Yan H, Xia M, et al. Metformin attenuates triglyceride accumulation in HepG2 cells through decreasing stearyl-coenzyme A desaturase 1 expression.

Lipids Health Dis

. Published online May 14, 2018. doi:

10.1186/s12944-018-0762-0

9.

Zhu X, Bian H, Wang L, et al. Berberine attenuates nonalcoholic hepatic steatosis through the AMPK-SREBP-1c-SCD1 pathway.

Free Radical Biology and Medicine

. Published online September 2019:192-204. doi:

10.1016/j.freeradbiomed.2019.06.019

10.

Lee HS, Lim S-M, Jung JI, et al. Gynostemma Pentaphyllum Extract Ameliorates High-Fat Diet-Induced Obesity in C57BL/6N Mice by Upregulating SIRT1.

Nutrients

. Published online October 15, 2019:2475. doi:

10.3390/nu11102475

11.

Yumnam S, Park HS, Kim MK, et al. Hesperidin Induces Paraptosis Like Cell Death in Hepatoblatoma, HepG2 Cells: Involvement of ERK1/2 MAPK. Calvisi D, ed.

PLoS ONE

. Published online June 30, 2014:e101321. doi:

10.1371/journal.pone.0101321

12.

Heo S, Kim J, Choi Y, Ekanayake P, Ahn M, Shin T. Hesperidin improves motor disability in rat spinal cord injury through anti-inflammatory and antioxidant mechanism via Nrf-2/HO-1 pathway.

Neurosci Lett

. 2020;715:134619. doi:

10.1016/j.neulet.2019.134619

13.

Mahmoud AM, Mohammed HM, Khadrawy SM, Galaly SR. Hesperidin protects against chemically induced hepatocarcinogenesis via modulation of Nrf2/ARE/HO-1, PPARγ and TGF-β1/Smad3 signaling, and amelioration of oxidative stress and inflammation.

Chemico-Biological Interactions

. Published online November 2017:146-158. doi:

10.1016/j.cbi.2017.09.015

14.

Ortinau LC, Pickering RT, Nickelson KJ, et al. Sterculic Oil, a Natural SCD1 Inhibitor, Improves Glucose Tolerance in Obese ob/ob Mice.

ISRN Endocrinology

. Published online 2012:1-11. doi:

10.5402/2012/947323

15.

Ortinau LC, Nickelson KJ, Stromsdorfer KL, et al. Sterculic Oil, a natural inhibitor of SCD1, improves the metabolic state of obese OLETF rats.

Obesity

. Published online February 2013:344-352. doi:

10.1002/oby.20040