As a biologist, I always think in evolutionary terms. All mammals share a single ancestor who had developed a warm-blooded metabolism. Many mammals hibernate: bears, ground squirrels, skunks, bats, anteaters, etc. To hibernate, you have to throttle back your warm-blooded metabolism to a torpid one allowing your metabolic rate and body temperature to drop. Since at least 171 species of mammals all along the mammalian tree of life are known to enter into torpor​1​, it seems likely that the ancestral creature that we all evolved from could enter torpor.
All three branches of the mammalian family – monotremes (egg-layers like platypuses and anteaters), marsupials and those with placentas – contain animals who enter torpor. So if our common ancestor didn't have the ability to enter torpor, it would have had to have evolved independently in each branch of mammal. Further consider that birds are ALSO warm blooded and that at least 43 species of bird can also enter into torpor. I would argue that the most likely explanation is that there was an original species that had a warm-blooded metabolism AND the ability to enter torpor to save energy and that birds and mammals both evolved from this ancestor.
When I wrote the SCD1 Theory of Obesity I pointed out that polyunsaturated fat (PUFA), had the effect of down-regulating SCD1 up to a point, but if too much PUFA – especially linoleic acid (LA) – was consumed the situation flipped and body fat accumulated PUFA and monounsaturated fat (MUFA) in parallel. At the time I believed that this was pathological dys-regulation. Now I believe that the consumption of linoleic acid is an evolutionarily conserved switch that all mammals share that turns our metabolism from a warm-blooded one to a torpid one.
Looked at in this way, the linoleic acid is the switch, but the definition of torpor is an upregulated SCD1/PPAR gamma/ELOVL axis.
Sufficient LA is Required to Induce Deep Torpor and a Full Hibernation Period
This paper​2​ shows us how much linoleic acid is necessary to upregulate SCD1 and become torpid in Golden-mantled Ground Squirrels, a hibernating species. The LA composition of the diets are my calculations from the author's description which are reasonably clear but also vague in places. For instance, "The base of the diets was finely ground barley seeds, with small amounts of high-nitrogen casein and Purina Rat Chow added to produce the desired protein content." The low-LA diet used 5% of supplemental coconut oil, the medium LA diet used 5% supplemental corn oil and the high LA diet used 12% supplemental sunflower oil. I'm using the desaturase index (DI) – the ratio of oleic acid (the endproduct of SCD1) to stearic acid (the raw material of SCD1) – as an indicator of SCD1 activity. The absolute numbers weren't given – only a graph – so the calculated DI is approximate but unambiguous. Ground Squirrels seem to have higher DIs than humans for some reason.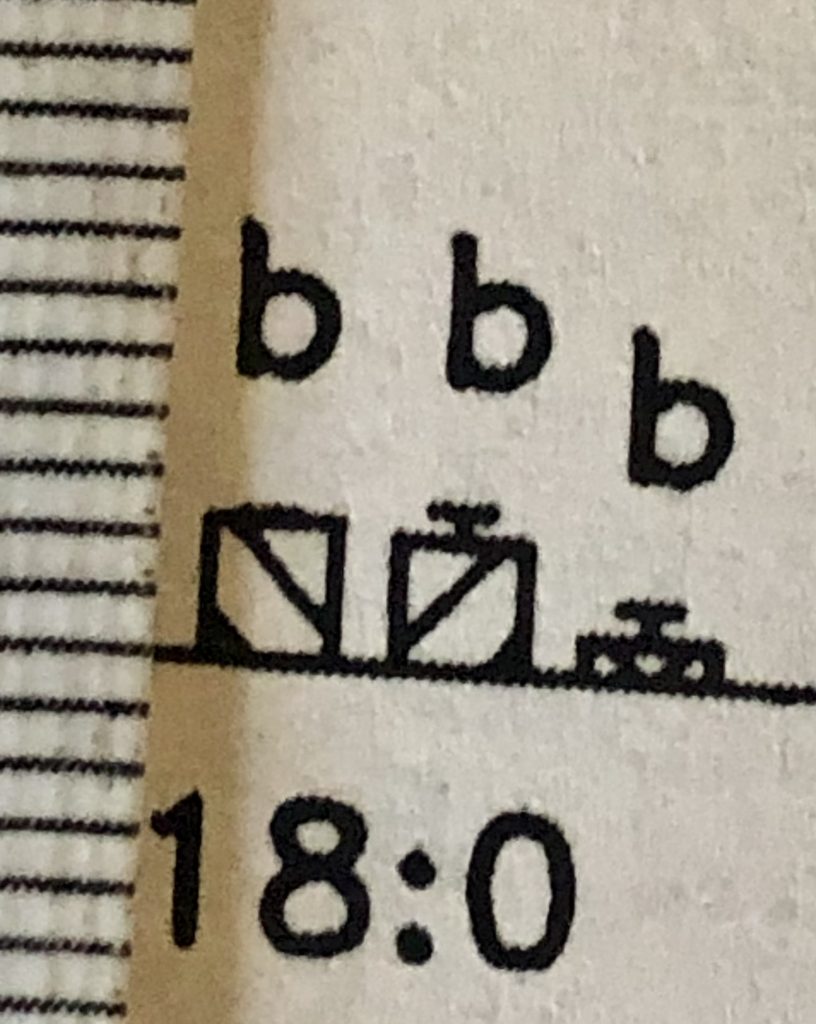 After being fed the three diets, hibernation was induced by lowering the atmospheric temperature. The first two months the temperature was 3.5. After two months the temperature was lowered to -2.5 C to see how low the squirrels could drop their body temperature. Here are the results:
| | | | |
| --- | --- | --- | --- |
| Dietary LA | Lo-LA ~1.5 % | Med-LA ~ 3% | Hi-LA ~ 8% |
| Number Of Animals Entering Hibernation | 0/4 | 3/4 | 4/4 |
| Number Who Stayed in Hibernation | 0/4 | 0/4 | 4/4 |
| LA Content of Body Fat % | 10 | 18 | 30 |
| Oleic Content BF % | 58 | 56 | 45 |
| Stearic Content BF % | 2.2 | 2.1 | 0.6 |
| Desaturase Index Before Hibernation | 26:1 | 27:1 | 75:1 |
| Number of Fasted Hours Before Hibernation | | 112 | 216 |
| Weight Before Hibernation | 267g | 273g | 283g |
| Body Fat % Before Hibernation | 45.3 | 47.3 | 48.7 |
| Mean Body Temp Hib Month 1 | | 4.5 C | 4.0 C |
| Mean Body Temp Hib Month 2 | | 4.6 C | 4.3 C |
What happened to the animals on the Low LA diet when the atmospheric temperature was lowered? "After 9 d of fasting at Ta = 3.5 C, none of the four animals in the minimum linoleic acid group had entered hibernation. The mean (+SE) body masses of this group decreased to 153g … were thus removed from the
study at this point, since they appeared to have depleted their fat stores".
So non-torpid ground squirrels depleted their fat stores and lost 43% of their body weight when subjected to 9 days of fasting at around 40 degrees F. Torpid ground squirrels went into hibernation within 5 days to preserve their body fat! They did this by lowering their body temperature and metabolic rate.
Humans Also Respond to Dietary Linoleic Acid levels of 8% By Up-regulating SCD1
Being a member of a hibernating species doesn't necessarily mean that you can get into torpor. You also need linoleic acid. I think that being a member of a non-hibernating species doesn't guarantee that you CAN'T get into torpor. Let's look again at what happened to the stored body fat of Americans between 1962 and 1991 compared to a tribe of Nigerians in 1962 living on mostly starch and a tribe of Nigerians living on the relatively oily grains of sorghum and millet.
| | | | | |
| --- | --- | --- | --- | --- |
| | Nigeria '62 Starch | Nigeria '62 Oily Grain | USA '62 | USA '91 |
| Dietary LA | 2-3% | 5.5% | 6-8% | 10-12% |
| Body Fat % | | | | |
| Linoleic Acid | 7.9 | 8.7 | 7.9 | 17.2 |
| Oleic Acid | 46.2 | 42.3 | 52.3 | 41.5 |
| Stearic Acid | 5.9 | 9.6 | 6.7 | 2.9 |
| Desaturase Index | 7.8 | 4.4 | 6.6 | 14.3 |
| Torpid? | N | N | N | Y |
The majority of Americans became torpid between 1962 and 1991 as dietary linoleic acid levels rose due primarily to increasing consumption of soybean oil.
In Nigeria, when dietary linoleic acid increased to 5.5% of calories, SCD1 activity and therefore the DI were lowered. This is what happens in a non-torpid metabolism. In America, a threshold was crossed before 1991. Linoleic acid levels and SCD1 activity increased in parallel. That is the definition of a torpid metabolism.
Sterculia Oil Inhibits SCD1
Epilogue
You may be wondering about what happened to the ground squirrels on the medium LA diet, the semi-torpid squirrels who incororated some LA but who didn't upregulate SCD1. The ones who didn't complete the hibernation period.
"To determine the minimum body temperatures defended by the two groups during torpor, the Ta of the environmental chamber was lowered by 1-2 C/d for five consecutive days during the third month (November 1990) of hibernation. Body temperatures were recorded after the animals had been allowed to habituate to the new T for 24 h (fig. 2). When the T was decreased to below -2.5″C during the fifth day of the experiment, two of the animals from the medium linoleic acid group died during torpor, and the third animal awoke from hibernation."
For hibernating animals there are real consequences for failing to enter torpor. For non-hibernating animals, there are real consequences for succeeding.
---
1.

Ruf T, Geiser F. Daily torpor and hibernation in birds and mammals.

Biol Rev

. Published online August 15, 2014:891-926. doi:

10.1111/brv.12137

2.

Frank CL. The Influence of Dietary Fatty Acids on Hibernation by Golden-Mantled Ground Squirrels (Spermophilus lateralis).

Physiological Zoology

. Published online September 1992:906-920. doi:

10.1086/physzool.65.5.30158549