When I first wrote about the benefits of supplementing with succinate, most of the data available was about long term benefits. Oh sure, it can increase metabolic rate by causing beiging of fat cells. This can help you lose weight over time.
And yes, it can have the long term benefit of muscle fiber transition type. A hallmark of obesity and diabetes is a lack of oxidative muscle fibers. Most muscle fibers are the glycolytic type, which quickly tire and then produce lactic acid. In rodent models, succinate caused a much higher proportion of oxidative fibers, which allow you to go stronger longer!
Succinate Increases Strength Acutely and Increases NAD+ and ATP Levels
The research group that had showed long term benefits in muscle fiber type published another paper this January showing the acute, short term benefits of succinate supplementation. Mice that were injected with succinate showed increased muscle strength within 30 minutes of injection!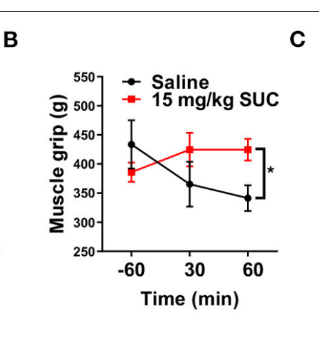 The mice also has a massively reduced NADH/NAD+ ratio in skeletal muscle. If you've been following my recent posts, The Onion would tell you that lowering the NADH/NAD+ level is the way to cut through the red tape and put the cells straight into catabolic (fuel burning) mode. Lactate levels also drop, a second indicator that the redox balance of the cell has improved.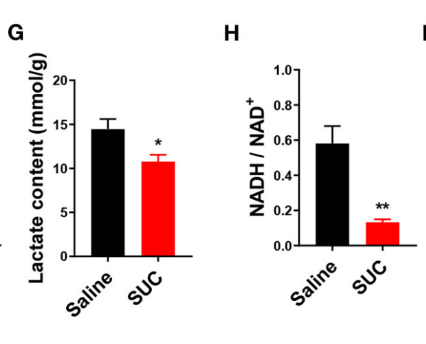 The drop in NADH levels are presumably caused in part by increased ROS production at mitochondrial Complex II. Remember that mitochondrial ROS pushes the cell into catabolic mode. ROS are electron acceptors. The electrons from NADH flow to ROS via the glutathione reductase/NNT pathway, regenerating NAD+.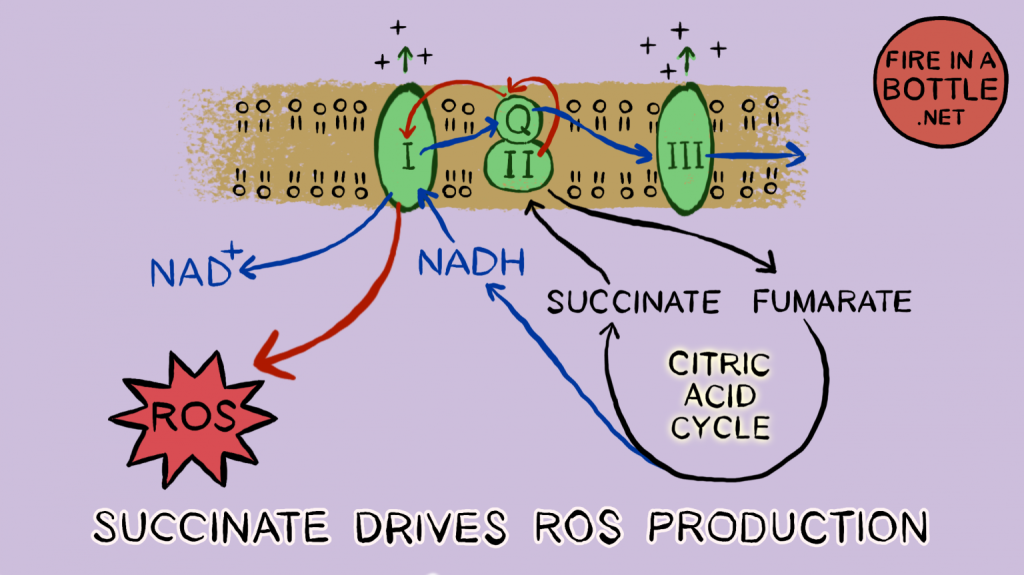 The result of all of this NAD+ availability was an immediate increase in mitochondrial complex I and II activity, increased ATP levels (energy, power) and increased weight lifting ability.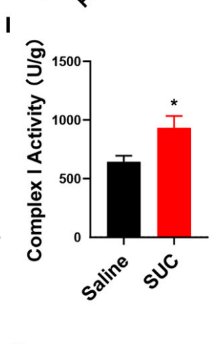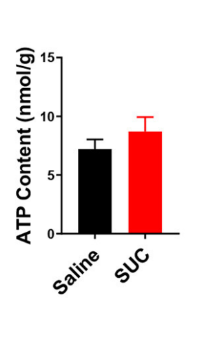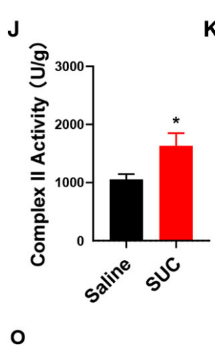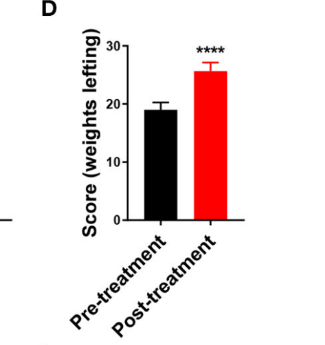 This all happened in the first hour. I'm sorry, were you hoping for more? Oh, that's right. The succinate also decreased oxidative stress, since (say it with me) oxidative stress is caused by reductive stress. Producing some ROS from succinate keeps the NAD pool oxidized (NAD+). A reduced NAD pool (NADH) is the source of electrons that causes oxidative stress.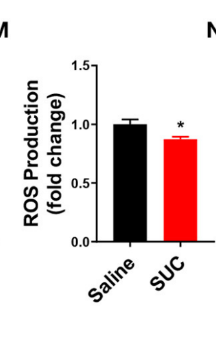 Running Faster
Scott Burtis, a customer, is the one who sent that article over. He followed up with this:
I borrowed a scoop of my wife's Succinade before my run today.    Typically on a good run I'll get down to a 9:30 a mile pace.  (Hey, I'm 60 years old!!).   I attached my results from today.   Holy COW!!    I'll do a few more of these,    just an N of 1 so far, but very promising!

Dr. Scott Burtis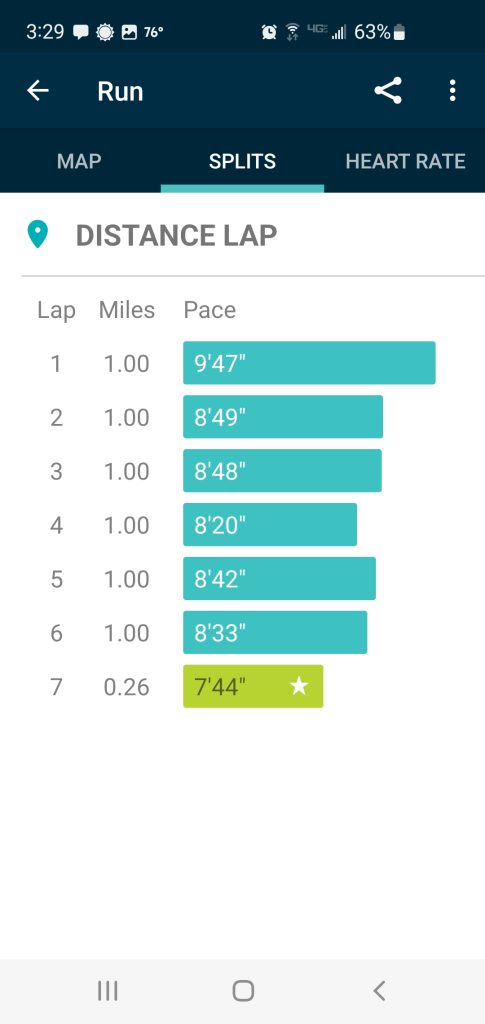 This could be a placebo effect, of course. Or maybe Scott was just having a good day. Still, it's plausible that something that increases NAD+ and ATP levels would
He followed up and said he's waiting for the new shipment to retry his n=1. BTW, the Succinade is back in stock and shipping!
---
Xu, Guli, et al. "Acute Succinate Administration Increases Oxidative Phosphorylation and Skeletal Muscle Explosive Strength via SUCNR1." Frontiers in Veterinary Science, vol. 8, 2022, https://doi.org/10.3389/fvets.2021.808863.